Ultimate Member

Widgets for Elementor

Display User Lists with

Meta Fields

using Elementor and Ultimate Member.
Ulitmate Member + Elementor
Simplified.
Ultimate Member Widgets for Elementor works on top of Ultimate Member and Elementor. It extends its features by adding beautifully crafted Member List Modules to make it easy for you to build amazing user directories.
Display Ultimate Member Users Data in a Table
Turn your WordPress users information into customisable tables. Display user information with custom meta fields in a responsive table with full control over the what's displayed – with no coding required.
Add Unlimited Columns
Display unlimited users data in a scrollable table. Whether it's a text,image, video etc.
Add custom columns with custom fields
Add unlimited custom columns with custom user meta fields.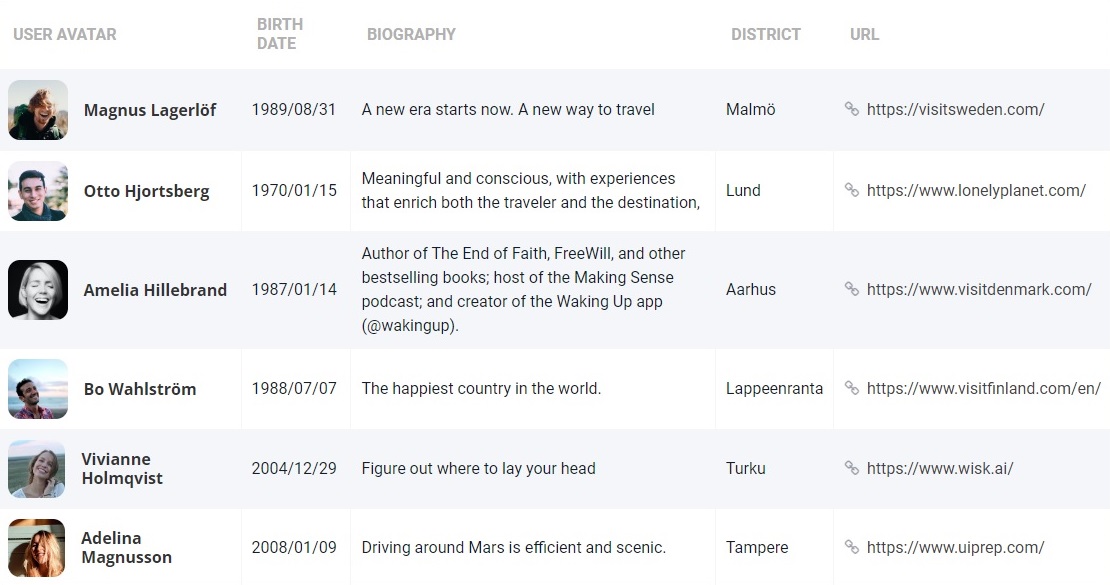 User Card with Friends & Followers
Build members listing directory and showcase the users and number of Friends & followers they have. Extremely useful for community site where you have to show the Friends as mentor or sponsors.
Display followers & Friends of a user
Unique way to display all the following and friends.
Flipper Box
Lets you to deliver content in a beautiful way that your readers can flip the boxes & see messages.
Completely Customizable
4 stunning flip effects: flip top, flip bottom, flip up, flip down to amaze your visitors.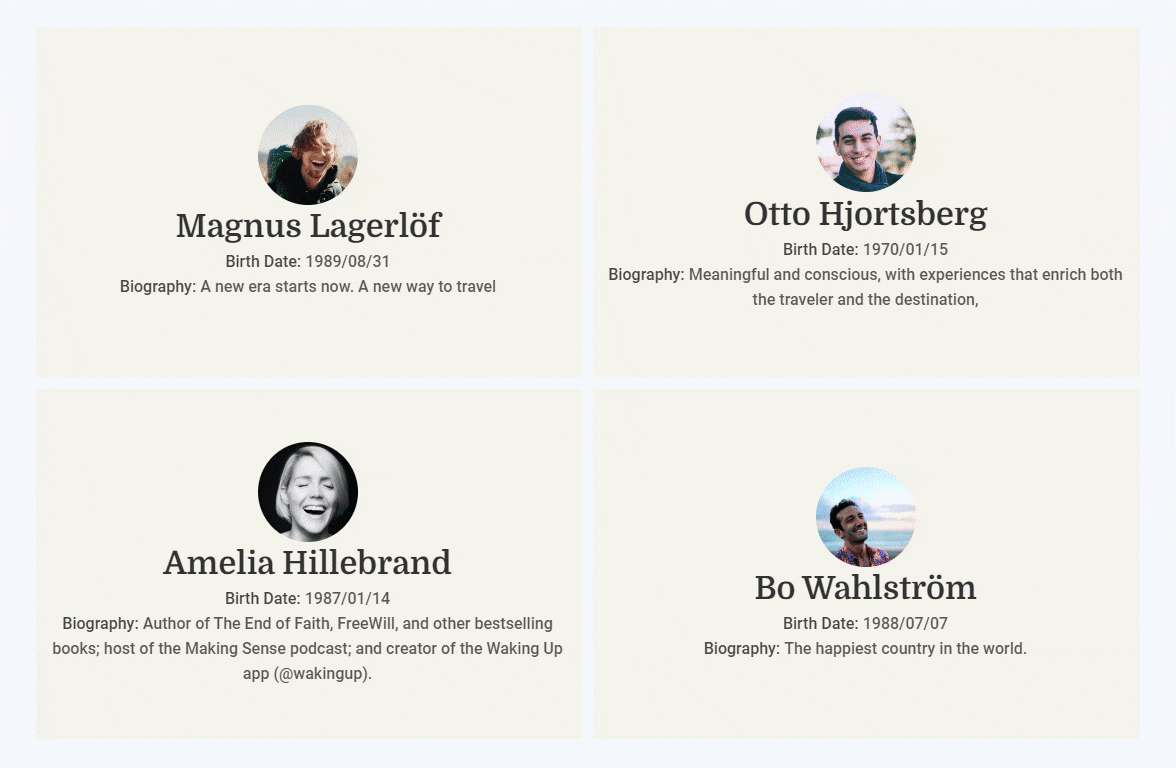 Display
Any Custom Fields
Ultimate Member Custom Fields
WooCommerce Author Fields
LearnDash Author Fields
TutorLMS Author Fields
Any Custom fields related with users
Display
Any Field Type
Text Box
Image Upload, File Upload
Dropdown, Multi-Select, Radio, Checkbox
Ultimate Member Extension - Friends, Followers etc
Display
Anywhere
Any post, page or section created with Elementor
Elementor Widgets or Module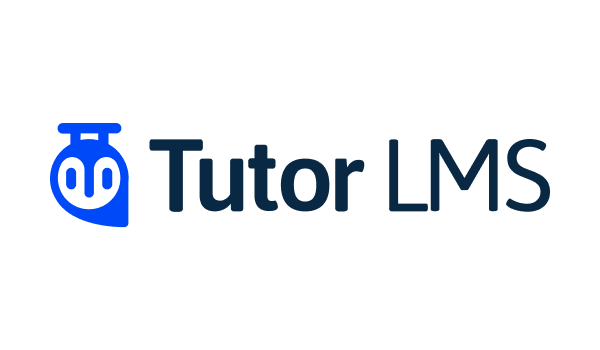 Unlimited Repeater meta Fields
Using the repeater field you can add as many meta key you like.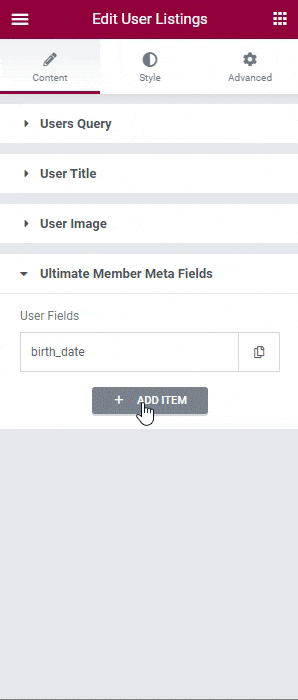 Dynamic User List
Pull data from user or member meta fields and use Elementor widgets to show the users display name, avatar, user role, cover image, registration details ultimate member meta fields, etc.
Multiple Layouts
No need to get your hands dirty customizing Ultimate Member hooks and shortcodes. Just select the Elementor User List widgets and you are ready to go.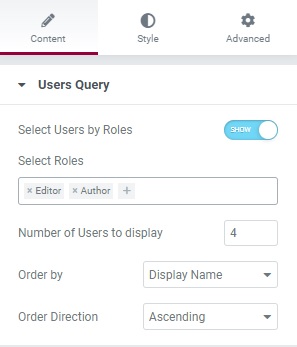 Advance User Query
Select the Elementor Modules dropdown to create a advance user query and display the data in frontend. No need to write complex WP_User_Query to retrieve the user data.
Pricing
Ultimate Member Widgets for Elementor - Pro
$39$59
1 Site. Billed yearly. Free updates
Buy Pro
Ultimate Member Widgets for Elementor - Plus
$160
Unlimited Sites. Billed yearly. Free updates
Buy Plus
All plans have a 30-day money-back guarantee!